As a resident in our holiday homes you get 10% discount when you rent our Hobie fishing kayaks
Hobie fishing kayaks are equipped with an ingenious paddle system, which offers the best maneuverability, with your hands free to fish when hunting sea trout in Helnæs bay. Silently, you can approach the fish and present your fly, spoon or wobler. This is exciting fishing!
See rental prices further down the page.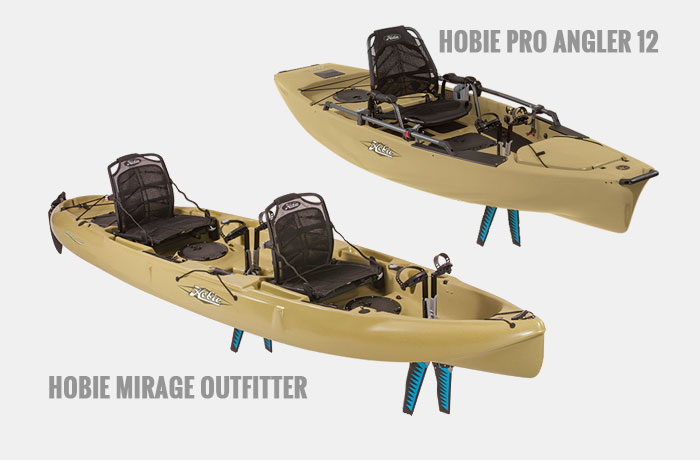 Hobie fishing kayaks:
Broad and very stable fishing kayak
User friendly - no training required
Unique Mirage Drive System, which consists of pedal-powered fins - meaning hands free kayak fishing.