You will find a great many fishing possibilities around Horneland and Helnæs Bay – and it is not just seatrout that attract anglers from all over Europe, to Helnæs Bay.
Besides sea trout, you will find cod, plaice and flounder below the surface og these awesome waters.
Do you want to fish deeper water, we also rent motorboats.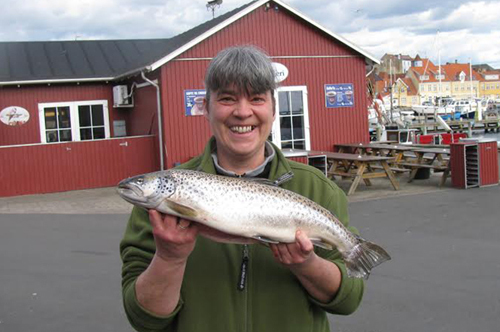 Jutta Kock with a 1.645 kg sea trout – Premium Fish caught from shore directly by Bønnelundgård.


Bønnelundgård is certified Seatrout Fyn Partner – you might find just the right fishing spot on their website.